Let's Make a Difference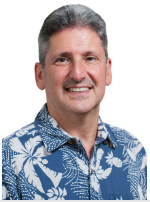 David Lasser
President
Aloha,
Aloha United Way (AUW) has been serving Hawai'i since 1919 and has continued to help the community become stronger, more resilient, and better for everyone. The University of Hawai'i continues to be a proud supporter of AUW's mission through a tradition of generous contributions from faculty and staff.
AUW is actively working to protect the health, safety, and well-being of our communities as Hawai'i continues to confront the effects of the COVID-19 pandemic. They work with more than 1,500 companies and 300 nonprofit partner agencies to reach every part of the community. With the core understanding that sustainable change cannot be developed in isolation, AUW depends on supporters who share their vision of a better life for our community today and for generations to come.
Every dollar contributed through AUW's campaign stays in Hawai'i, touching the lives of Hawaii's children and families, friends, and neighbors. Your donation enables AUW and its partner agencies to help address the greatest needs in our community. The programs supported through the AUW campaign help in numerous ways - preparing our keiki to succeed in school, providing support for health-related research, feeding the hungry, caring for the elderly, rehousing homeless families, and so much more.
By working together with the Aloha United Way, we can improve the quality of life for all who call Hawai'i home.
Mahalo for your generosity and kōkua.